Afternoon Tea at Windamere Darjeeling
There are not too many places in India, leave aside Darjeeling where you can have Afternoon Tea in authentic British traditional way. Windamere hotel in Darjeeling once being a British property during the old colonial days, maintains that tradition meticulously even today. 
However they do not have any open restaurant or tea lounge. So you will need to be a guest staying at the hotel in order to experience afternoon tea here. The tea is served between 4pm to 6pm and guests need to book in advance. 
There is a big confusion between High Tea and Afternoon Tea. They are not the same. High Tea is typically served in the evening around 6:30pm along with hot snacks. The afternoon tea as I mentioned is an old British tradition and is served in the afternoon. It is usually accompanied by finger sandwiches, cookies, Danish, scones etc. 
Afternoon Tea at Windamere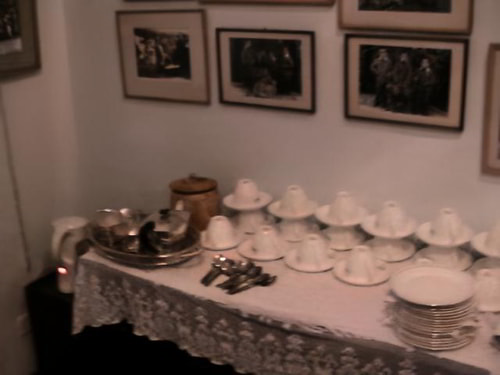 At the Windamere hotel, Afternoon Tea has been a long tradition for well over 50 years. It is served at the Ada Villa in the ground floor in a narrow passage area. These days they usually serve Castleton Tea of Goodricke tea estate or Makaibari Tea from Kurseong. The tea is usually accompanied by sandwiches, cakes, cones, homemade cookies etc. 
The place where the afternoon tea is served, you can see photographs of the old colonial days and that of the property during that time. There are signatures from special visitors to the property that includes King of Sweden, King of Thailand, Chogyal of Sikkim and more. You can spend hours as you read through the stories. 
There is an adjacent lounge known as the Daisy's Music Room where one can go and enjoy the tea and snacks. There are sofas with low wooden tables, a fireplace that keeps the room warm and a cabinet full of books that the guests can read. This is one way guests get to know each other over tea and feel at home while away from home. 
Daisy's Music Room, Windamere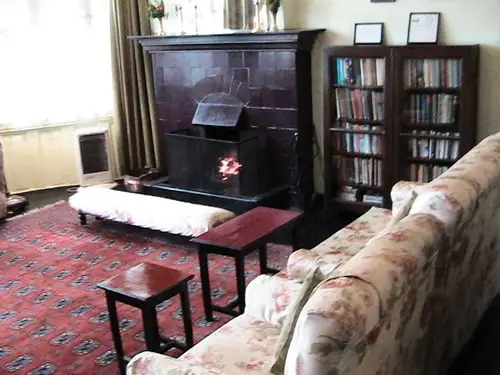 However, one of the other great places to enjoy the tea while soaking in the magnificent views of the mountains is at the open terrace area in front of Ada Villa known as Sunny View Lounge. There are several cane chairs and round glass tables laid out here for the guests to have a cup of tea while enjoying the views. 
This open lounge area has also been a place of many romantic stories. An wooden bench tucked at the corner stands as a testimony to that. It has a small pate fixed to it with names of a couple who first met there and went on to get married. 
Rates provided by booking.com 
Contact Info
Windamere is located on Observatory hill and access is from the Mall road. It is just above the Mall (Chowrasta) and a minute walk from there. 
Windamere Hotel, Observatory Hill, Darjeeling 734101, India. 
Phone: +91-354-2254041 / 42 
Fax: +91-354-2254043 / 2254211 
Related Articles
Visitors' Reviews/Comments
Share your experience or stories.