DHR Ghoom Museum
DHR Ghum Museum is one of the three museums of Darjeeling Himalayan Railways. It's located at the Ghum railway station premises. The museum room is right above the Ghum station. 
Ghum (also spelt as Ghoom) is country's highest rail station at an altitude of 7,400ft. The other two DHR museums are located at Kurseong and Sukna. In 1999, the famous narrow gauge Toy Train of the Darjeeling Himalayan Railway was accorded the UNESCO World Heritage status. And in the year 2000, the Ghum Museum was established and opened to the visitors to showcase its heritage. 
Right opposite the Ghum platform, there is the entry gate to the museum premises. As you enter through the gate, there is an open space with a small garden around. 
On the right is the much touted Baby Sivok, the oldest toy train engine of Darjeeling Himalayan Railways that started its operation in 1881 providing the first ever rail link through the mountains. You can actually see the inside of the engine from a close distance and also that of a coach attached to it. 
Baby Sivok, the oldest Toy Train Engine of DHR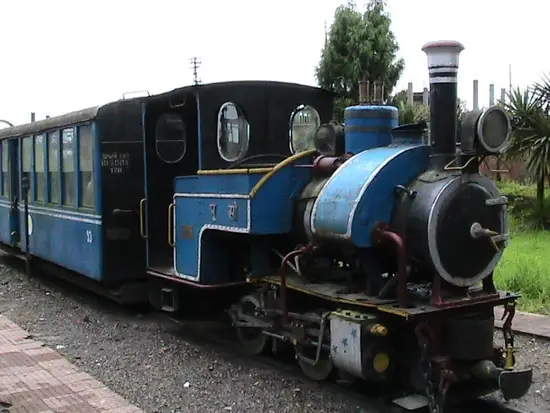 From the other end of the garden, there is an wooden stairway that leads to the museum building which is located above the Ghum station platform. This wooden building houses rare and old artifacts of the Darjeeling Himalayan Railways. You can also see several items that were donated by the ex DHR employees and many rare photographs of the Toy Train. 
Inside view of Baby Sivok, the oldest engine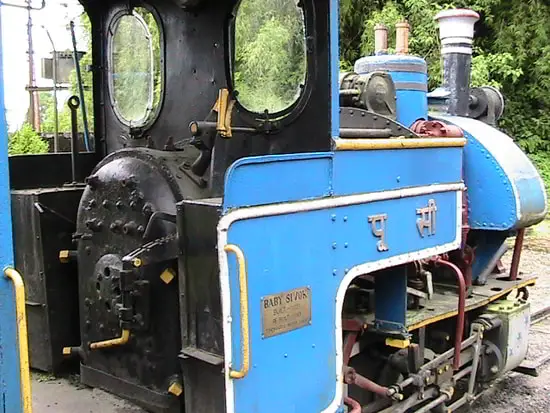 If you plan to take the Toy Train Joy Ride from Darjeeling which comes to Ghum and goes back, then this DHR Ghum Museum will be part of the ride. The train stops at the Ghum station for a while and passengers are given free entry to the museum. 
Inside DHR Ghum Museum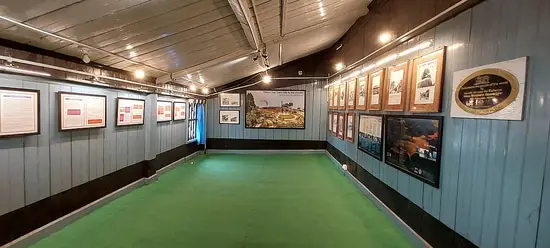 Update September 2011: There is a plan to revamp the DHR Ghum Museum. It has lacked maintenance for years. The DHR has received funds from Indian Railways to renovate and revamp the museum. There are plans to introduce audio-visuals to take the visitors through the history of the museum and Darjeeling Himalayan Railways. There will also be slide shows. Computerized Kiosks will be put up to share more information with the visitors. 
Exhibits at DHR Ghum Museum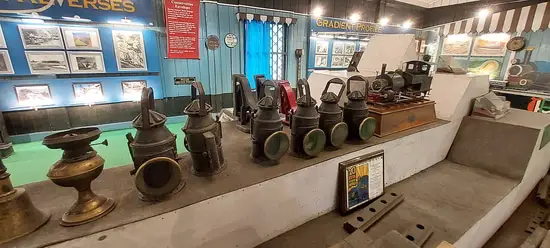 Open Hours 
The DHR Ghum Museum is open between 10am to 1:30pm and again from 2pm until 4pm. There is an entry fee (Rs. 20/- per person, subject to change). 
Location 
DHR Ghum Museum is located at the Ghum Station premises. The entry is through a gate opposite to the platform. Check out
Ghum Area & Map
to see the location. 
Related Articles 
Visitors' Reviews/Comments 
Share your experience or stories.