Tumsong Tea Estate & Retreat
Category: Upscale 
Tumsong Tea Estate belongs to the well know Chamong group that also owns several other gardens in Darjeeling producing premium tea. It's located in Ghoom area and 28kms from Darjeeling town center. It takes about 3 hours drive to reach the estate from Bagdogra airport or NJP Railway station. 
Tumsong has been so named because of a Hindu temple located in the middle of the garden where the locals worship the goddess Tamsa Devi. This temple existed even before the tea garden was laid out in the year 1867 and has been retained. 
Tumsong Tea Estate originally belonged to a German planter JA Wernicke who also owned the nearby Lingia estate. It was then a 200 acres garden. Over the years and after the Chamong group took over, it has grown to a sprawling estate of 186 hectares out of which 114 hectares are used for tea plantation. The rest are factory, office and retreat areas. There are close to 500 workers involved in tea plucking and processing. 
The tea estate is surrounded by the gorgeous Himalayan mountains and you get magnificent view of the Kanchenjunga massif from here. The rolling deep green tea gardens is laid on an open hill slope that has an altitude varying between 5,500 ft to 2,700 ft. This is a bio-organic garden and has high concentration of fine China tea bushes. The flowing cool breeze helps to grow the bushes gradually and saturate slowly, thus offering a special muscatel flavor of tea. There are several other tea gardens around Tumsong including Lingia, Marreybeong, Mem, Chungthong etc. 
Tumsong Tea Garden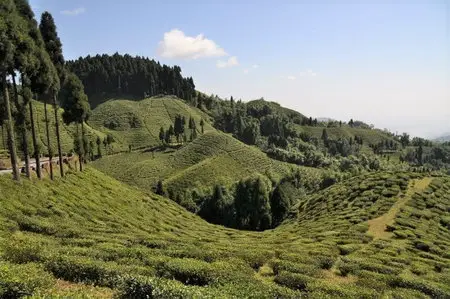 The accommodation for tourists are provided in a colonial house which is the Manager's Bungalow. The manager Mr. Gupta is a friendly person and immensely knowledgeable in tea plantation and processing. He is always willing to share his knowledge and experience. 
Tumsong Main Bungalow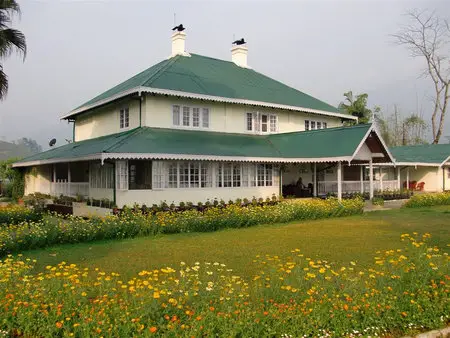 There are four large suites that are simple and have quality antique furniture retaining the aura of the British colonial days. The suites are named after the Wernicke family members who originally owned the estate. You will find a vas full of fresh flowers from the gardens and a basket of fresh fruits delivered to your room everyday.  
Bedroom, Tumsong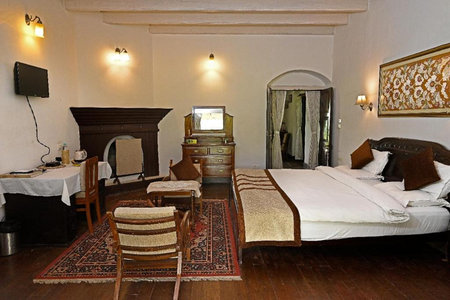 The bathrooms are large with old fashioned bathtubs and having separate shower area with running hot and cold water. They have been recently upgraded. 
Bathroom, Tumsong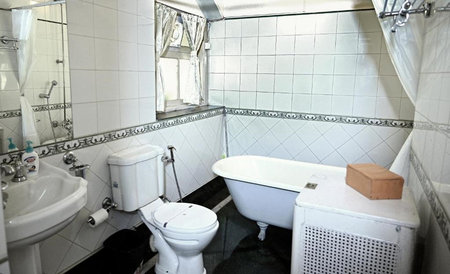 There is a veranda or a porch that has sofas and center tables. This is an ideal place to have the traditional English afternoon tea. 
Veranda in the main building 
Since there are limited number of rooms, you are sure to get personalized services. Durran is one of the staff who works hard to fulfill all your needs. Services & facilities offered includes: 
24-hour service on call,  
free laundry service,  
A library having nice collection of books on wildlife, history & fictions, 
Board games, 
Email facilities, etc. 
Main Living Room, Tumsong 
Walk down the slope along the marked trail of the tea garden and there is a river (Little Rangeet, also known locally as Chota Rangeet) flowing down below. Take a walk along the river bank. It's a lovely experience.  
There are several activities organized by the retreat at additional cost. Four wheel jeeps and guides are provided wherever required. Here are some of them: 
A walk through the garden 
Factory visit and watching the tea processing 
A local cultural dance program around a bon fire in the evening 
Camping and picnic by the river side 
Day excursions to nearby villages and Darjeeling town. 
The Tumsong retreat offers an all inclusive package that includes bed tea, breakfast, lunch, traditional afternoon tea, dinner (four course), Indian house wine & beer (or fruit juices), activities like garden and factory visits, day trip to Darjeeling town, transfers, and all other amenities that comes with the accommodation. Remember there is no restaurant or bar in the premises. So it's better to avail the all inclusive package. 
Rates provided by booking.com 
Location & Contacts
Tumsong Bungalow is part of the Chiabari Resorts Pvt. Ltd., a division of Chamong Group that owns the tea estate. You can contact them directly for booking. 
Tumsong Tea Estate, P.O. Tumsong (Ghoom) 
District Darjeeling 743102 
Kolkata Office 
Chamong Chiabari Resorts Pvt. Ltd. 
Sagar Estate 5th Floor 
2, N. C. Dutta Sarani, Kolkata 700001, India. 
Phone:  +91 (33) 3093 6400 / 6409 / 6413 
Related Articles
2) Check out
Off Beat Stays
to know about the amazing places to stay around Darjeeling that take you to a different world where nature, people, plantation and animals have all come together in a perfect harmony. 
Visitors' Reviews/Comments
Share your experience.