A store in Kurseong
Selling local food products
There are not many locals in Kurseong who have the passion for the place itself. However here is one exception that I came to know of ... Pema Tshering Lama - a middle aged man and a native of Kurseong hill town owning a store selling local farm produces and edibles. In fact he dreams a step ahead that Kurseong would one day become a prime tourist destination of Darjeeling district. 
And why not? He could be right... Kurseong still is a vastly unexplored area where you can find ample space to blend with the nature, be amidst some of the most picturesque tea gardens of Darjeeling hills, soak in the views of Kanchenjunga snow peaks and yet find comfortable stays of your choice ... a combination which is hard to find in a typical touristy hill town like Darjeeling. 
His shop in Kurseong is locally known as 'Kay Deez'. It was formerly a restaurant run by his sister before she joined the ICDS program and moved on. Later the restaurant was converted into an internet cafe combined with a fast food eatery that Pema Tshering himself operated. The eatery has closed down but the internet cafe continues to run here. 
The interesting part is that Pema Tshering has used the remaining available space to operate a shop that offers local farm produces and food products of Kurseong and several other places of Darjeeling hills including Kalimpong. Although the stock is presently limited, he is very optimistic that his store would have a wide range of items in near future when it comes to local food products. 
Pema Tshering Lama at his store Kay Deez, Kurseong 
Presently the shop sells a variety of pickles that are a collection from Lopchu, Teesta valley and Kalimpong. There is also collection of natural hill honey from several villages, natural turmeric powder, jam and marmalades, and Pema Tshering would like to keep adding to these assortments. 
Local food products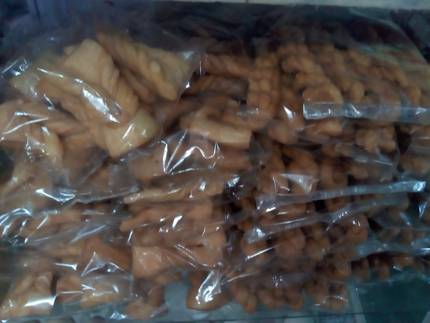 In fact he is a also quite passionate about local art & craft work of Darjeeling hills. He has plans to reach out to remote villages in the hills where such artwork are handcrafted by the local artisans, collect authentic  pieces and make them available at his store for the visitors. 
I would certainly look forward to the day when I get to see such local artwork being added to all his collections. And then I would imagine that other than tourists who visit Kurseong as a vacation destination, there would be many more who would make a stop here for a while to visit this store while on their way to Darjeeling. 
Location & Contacts
Kay Deez Cafe 
The shop is located at 10 M.V. Road, Park Location beside the Cambridge English School. 
To visit the store, you need to take the road opposite to Bata Store on Tenzing Norgay Road (i.e. Hill Cart Road or NH-110) located at the main township. A road dissects away from the main road opposite to Bata and from there it's only a minute walk further down to reach 'Kay Deez'. 
Mobile: +91 7602754381/ 8348479561 
Related Articles
Visitors' Reviews/Comments