Top Darjeeling Temples and Churches
Hinduism is the predominant religion in Darjeeling and you will see lot many temples of Hindu gods and goddesses here. Most of the Bengalis and Nepalese here are Hindus. Buddhism is the next most widely practiced religion here, and therefore you can find
several great monasteries
too. 
Christians are a minority group and mostly have their roots to British colonial time. They too have several lovely churches, some of which were built during the British Raj days. 
Top Temples in Darjeeling
Mahakal temple is located on top of the Observatory Hill above the Chowrasta Mall and has a sweeping view of the mountains. Mahakal is a Hindu temple that is believed to have self manifested itself in the 1700s. Other than the main temple of Lord Siva, there are also images of Kali, Durga, Ganesha etc in the temple premises. 
The Mahakal Temple, Darjeeling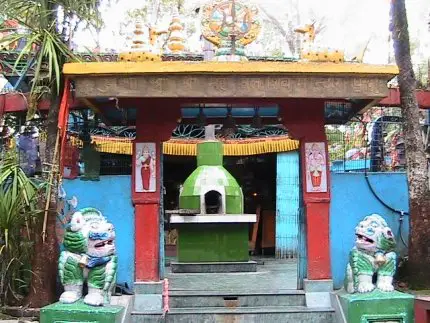 This is the same place where the original Darjeeling Monastery was located that was later shifted to the Bhutia Busti below. It is a great experience to see how still both Hindu priests and Buddhist monks still sit next to each other and chant their respective prayers. You can walk up to Mahakal Temple from Mall Road... it's a steep uphill walk and will take about 15 minutes to reach. 
There is a nice two storied Japanese temple at a short distance from the town center. The prayer room is at the upper floor. You can join the prayers that take place once in the morning and again in the afternoon. Next to the temple is the peace pagoda where you will see large idols of Buddha. It's a great place to get lovely views. 
Japanese Temple Darjeeling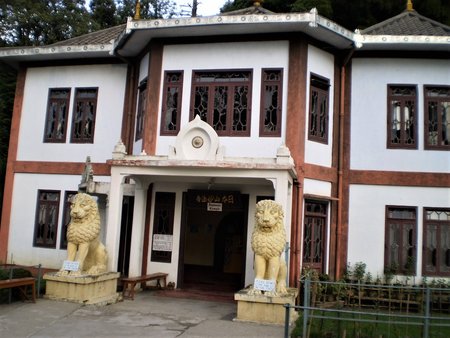 This is a beautiful Hindu temple of Lord Shiva located close to the Darjeeling railway station. It was built in 1939 with the inspiration from the architecture of Pasupatinath temple complex of Katmandu, Nepal. 
Dhirdham Temple, Darjeeling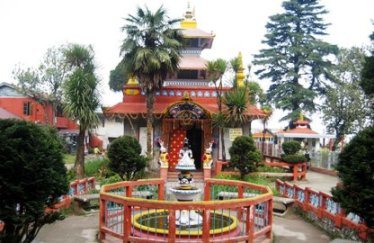 Great Churches
St. Andrew's is an old Anglican Church in Darjeeling. It's located on the Mall Road. It has brass plaques that memorialize many well known old settlers of Darjeeling who came here in the 1800s. The church was built in the year 1843. Regular Sunday morning services are held at the church. 
St. Andrew's Church Darjeeling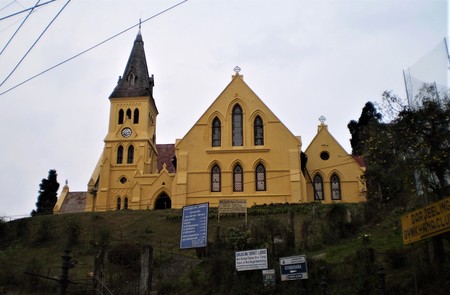 Related Articles
Visitors' Reviews/Comments