Hotels in Kurseong
There are not many hotels and lodges in Kurseong... after all it's a small township. Other than tourists, many parents come here to meet or admit their children in one of the several well-known boarding schools. So convenience, i.e. proximity to the schools and market area are the two major considerations for them.  
However tourists prefer to stay a bit away from the market, close to the tea estates and at the same time not too far away from the township. Due to increasing popularity of Kurseong in tourism in recent times, several upscale hotels and retreats have come up here. 
Check Availability of Kurseong Hotels
Kurseong Hotel Reviews
Following are my select set of hotels based on cleanliness, service and popularity. They are arranged in the order from budget, mid range and to luxury category. Go through the links of the hotels to get complete descriptions, pictures and contact info. 
(Category: Low Budget) 
This is a small home stay with only three rooms for guests. The upper floor is used by the Nepali family which runs it. The main attraction here is its location. Being located at the Singell Tea Estate, you get lovely views of the tea gardens from the common balcony. It's about 6-7 minutes drive from the market area. Rooms are clean with attached or private western style toilets with showers including hot & cold water.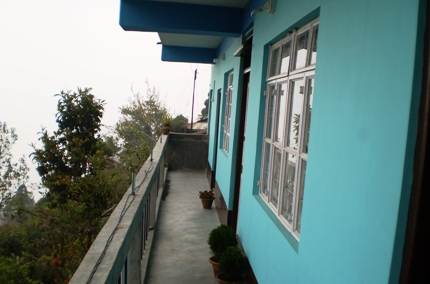 One of the rooms can accommodate 4 persons while the others are double bedded. You get fresh homemade food prepared by the host and an opportunity to dine and chat with them, and get to know of their lifestyle. It's an excellent choice for those who like to stay a bit away from the market area while still very conveniently located and at the same time to enjoy tea gardens views and visits. 
(Category: Low Budget) 
Several garden workers at Makaibari have extended their houses or created separate small units on their property to accommodate guests. These home stays are located in Makaibari Tea Estate which is about 3kms from Kurseong Town. Rooms are clean, comfortable although quite basic. You get to stay in the tea estate, experience the tea garden life & local village culture, and enjoy home made Nepali food.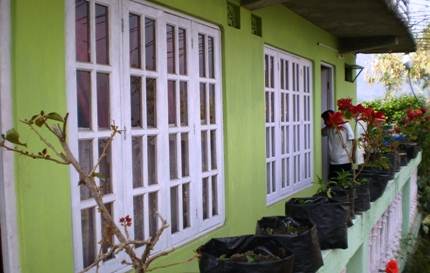 (Category: Mid Range) 
This is a popular lodge in Kurseong run by West Bengal Tourist Development Corporation (WBTDC). Although its about 1 KM from the main market area, the lodge is conveniently located, has a multi-cuisine restaurant with lovely views, serving excellent Indian and Chinese cuisine as well as delicious momos. It also has a well-stocked bar adjoining the restaurant with nice views of the valley. 
There are several wood paneled rooms facing the valley most having great views including that of Kanchenjung Peaks. A section of the lodge has rooms with private balconies. The rooms offer nice modern amenities including wifi, electric kettle with tea/coffee pouches, complimentary bottled water, LCD TV, Intercom, attached western style bath with geysers, etc. Breakfast is sumptuous and is included within the tariff. 
The lodge is located right on Hill Cart Road (NH-110). During the school admission time and vacation days, this is the first hotel to get full with parents & kids, and can get quite noisy. The lodge is in high demand from tourists as well during the tourist season. So, try to book well in advance. It's overall a great value for money. 
Amarjeet Hotel
(Category: Mid Range) 
This hotel is located on Hill Cart Road (NH-110) and about 30 yards from Kurseong station and quite close to the market area. So, expectedly the area is little congested. It has taxi stand opposite to it, so taking a local tour would be very convenient. The hotel is owned by a sardar whose family relations own several other good hotels in Darjeeling area including the very well known Jagjeet Hotel in Mirik.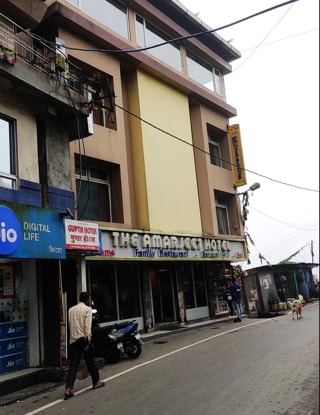 Amarjeet Hotel has several nicely appointed rooms with attached western style toilets. Rooms are well furnished, clean and very well maintained, and so are the bathrooms which are fitted with new and stylish bath & toilet fittings. From some of the rooms at the backside, you will get nice views of the valley. All rooms have cable TV, Wi-Fi, phone etc. Room service is provided between 7am to 9pm. The hotel has its backup generator... power failures are quite common in Kurseong.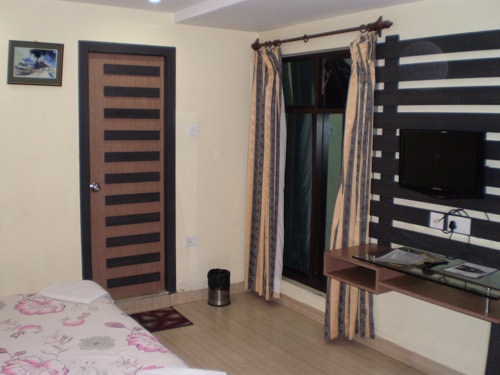 The rooms are spread across three levels (first to third floor). There is no elevator in the hotel. So, if you have mobility problems, ask specifically for a room in the first floor. There are no rooms in the ground floor. There is an in-house Punjabi restaurant at the ground floor preparing nice north Indian and Chinese food. The tondoori items here are special. Actually the entrance to the hotel is through one side of the Punjabi restaurant where the reception area is also located. The restaurant also has a well-stocked bar. 
There is a new cafe that has opened on the top floor (4th floor) of Amarjeet Hotel known as Kurseong Diaries, which is undoubtedly one of the best cafes in Kurseong. There is usually live music in the evenings. Other than delicious & sumptuous food offered during lunch and dinner, the cafe also has a bar serving both imported and domestic spirits, beers and cocktails.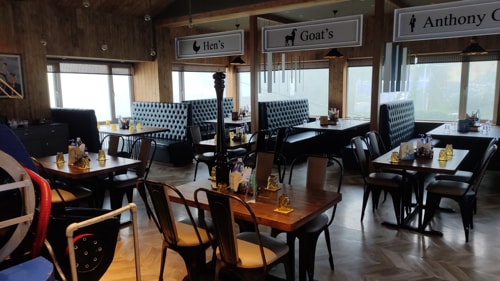 TIP: The roadside rooms can be very noisy because of the continuous traffic. So for quieter stay, take rooms at the backside with valley view. Since this hotel is very close to the station, it is a good choice for toy train rides to Darjeeling. 
The Amarjeet Hotel 
12 T.N Road, Kurseong, P.O. Kurseong - 734203, District: Darjeeling, West Bengal 
Phone: +91-354-2344678 / 2344519 
Pradhan Guesthouse
(Category: Mid Range) 
Sandwiched between Amarjeet Hotel and the petrol station is Pradhan Guest House. There are several rooms on first and second floors. The ground floor is occupied by ICICI Bank and shops. So from convenience point of view, it's well located, close to the station and the market, but in a congested & noisy area. The Kurseong Loco Shed is located right opposite to the hotel. The backside rooms have a nice view of the mountains.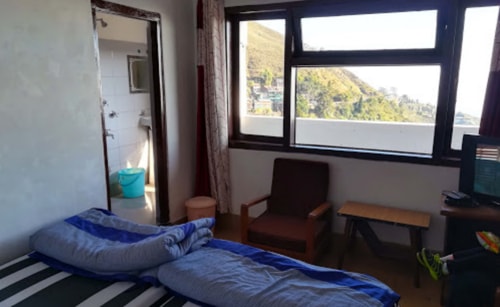 This hotel is also quite popular to tourists and parents of school children. The rooms have standard amenities like color TV, attached western style toilets etc. 
Pradhan Guesthouse 
Hill Cart Road (opposite Loco Shed) 
Kurseong, West Bengal 734203 
Phone: 079081 59590, 075489 81057 
(Category: 3 Star) 
This hotel is all about its theme and character. It's located some 2kms from the Kurseong township and towards Makaibari tea estate. The hotel with its 31 well furnished rooms have the aura of British Raj days where the furniture are mostly made of Burma teak wood and rooms having mock fire places & four poster beds. Several rooms offer great views of the tea gardens and mountains.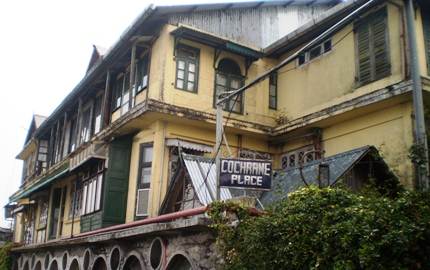 The hotel has a cafe offering great tea, coffee and homemade snacks. There is also a nice in-house restaurant offering Anglo Indian, European, Oriental and Indian menu. Staff are very cooperative and friendly. The hotel offers local tours and treks. A great place to spend couple of days, enjoy the ambience and soak in the nature. 
(Category: 4 Star) 
This is one of the newest additions of luxury hotels in Kurseong. The hotel is perched high on the hills with beautiful views of mountains and valleys. The modern rooms are well appointed and have air-conditioning, free wi-fi along with other amenities. 
The hotel is great for families with children... there is a Kids Activity Center and several indoor games apart from a large lawn. The hotel organizes treks and other activities for guests. Another highlight is its nice Spa offering massages & therapies. This is a great option for those seeking a quiet vacation for couple of days amidst nature. 
Related Articles
Visitors' Reviews/Comments
Share your experience.